7 sure steps to become the next YouTube sensation
Effective hacks you should start doing today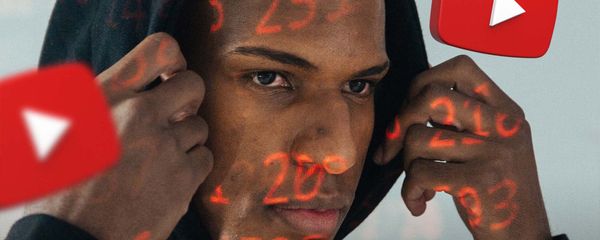 It's no secret that YouTube is a crucial platform for video editors who want to gain trust and evolve. More than 2 billion people use it every month, which is two-thirds of all existing internet users. In terms of social media rivalry, only Facebook has surpassed YouTube's popularity. Some say it is the new television: free, accessible, and full of value.
That means as a video creator, you have no better place to be. The issue here is that, as a matter of fact, you are not the only creator out there — keep in mind that as of February 2020, there were 500 hours of content uploaded every minute. It is not a far fetch to argue that a full year of lockdowns kicked this count up a notch.
Posting great content is essential, but sadly, it is no longer enough to cut through all the noise. If you have around 1000 passionate followers, you can rely on word of mouth, sharing, likes, and comments to make the search algorithm reconsider and put your video somewhere up top in the search results or "suggested" videos. But getting your first 1000 followers is not an easy feat. We will save you time: below is a rough list of what you need to know about YouTube strategy — practical tips and tricks you can start using right away.
Identification
A killer opener for your videos, attractive thumbnails, profile picture, and banner image are all crucial in creating a style that works to gain viewers' trust in the long run. Look at others' videos and note down what piques your interest and makes you trust the creator. Frequently try out new things while collecting and comparing data. It will be constant experimentation, but only this way you will get results and know why you got them. With concern for this, we have created a plugin that can help you make your loud brand statement – mTuber 3. With the 72 visual tools included in our plugin, you will provide your audience with the most exceptional viewing experience. Power to you!

Length
It is common lore that YouTube loves videos longer than 10 minutes because the platform can insert 2 advertisements. The more, the better, right? But not for you. Stretching the boundaries of one idea for more than 10 minutes is an easy recipe for low average view duration. Remember that video with a great premise that went on for too long and eventually left you with a bad impression of the creator? It's better to create shorter but robust and engaging videos. Only run long-distance when you absolutely have to.
Sharing is caring
The platform itself doesn't provide beginners with much organic growth of views. Try sharing your videos wherever you can: from Instagram to Twitter to sticking a QR code on your grandmother's purse. You can never predict what works and what does not, and the result will always surprise you. One more hint: publish articles containing links to your videos on blogs and in comments to posts on related topics. Just be smooth and don't spam.
How-tos
There is an oversaturation of content, and it becomes more accessible every day. Competition for user attention is off the charts, and it will be even fiercer as time goes by. That's why you need to produce useful content, embedding as much value as possible in each piece. For example, if you create beautiful edits, show them first and then make a how-to telling about your workflow. Videos that benefit the viewer in some way are cherished and will help you build a following. Online tutorials have revolutionized education forever, and we intend to do the same to your tutorial workflow with mTutorial, a tutorial creator's toolbox. The plugin lets you choose from 107 out-of-the-box presets to easily highlight, indicate, zoom in on points of interest, and present technical details with clarity.

Descriptions
You need to pay great attention to tags, descriptions, titles, video thumbnails, and channel covers. They should be creative, clear, to the point, and trustworthy. It is also desirable for the content to synchronize with overall trends on YouTube. For these purposes, use browser plugins to track competitors' tags and evaluate the SEO potential of new ones. Consider taking a short free course on copywriting and SEO to have more tools at your disposal.
Regularity
Content should be published regularly, and it is desirable to post 8 videos per month. Some creators set specific timeframes for posting and pick hours and days best suited to their core audience. Their results tell us that this approach works. A disciplined schedule may be challenging to keep up with, but it is incredibly comfortable for end-users. Sometimes it can be tough coming up with new video concepts, so try different formats – talk about news from your video niche, discuss video effects in the latest films, make how-tos, and so on. Keep it moving, and new ideas will flow.
Comments
Be sure to respond to comments under your videos. Yes, to EVERY comment, and especially the negative ones! It's an opportunity for you to drive the message home and form a personal connection with your audience.

These fundamental tips do not require much preparation or experience, and you will see results if you implement them. Just be patient: Youtube's algorithm and your audience will need time to adjust to your new strategy. Once they do, your channel will see steady growth.