Best Video Editing Software of All Time
Final Cut Pro, DaVinci Resolve and Premiere Pro ultimate comparison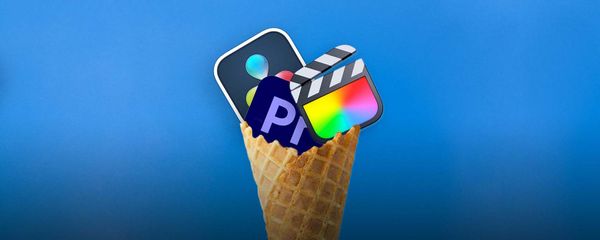 Looking for an upgrade? Or just starting your video editing journey? We are here to help you make an informed decision on your software choice. Today, we will look closely at Final Cut Pro, DaVinci Resolve, and Premiere Pro to list their differences, pros, and cons, so hopefully, you can choose a clear winner for yourself.
Ultimately, the choice of the platform depends on three things: budget, available tools, and comfort of use. Premiere Pro was the first to introduce a wide range of features. Final Cut Pro X, though later, made film editing more intuitive and streamlined. However, neither of them really explored color correction options, which allowed DaVinci Resolve to come onto the podium and win a part of the editing community.
We have defined our 3 contestants, all worth professional video editors' attention. They have enough chops to edit a blockbuster feature film, and still, with some time and effort, an average Joe can use them to put together his vacation video. But which one is the best fit for you? Let's take a closer look.
Behold the fantastic 3: a definitive video editing program showdown. Place your bets!
Interface
Winner: 🏆 Final Cut Pro. Maybe we're a bit biased here, but Final Cut Pro's design is intuitive and offers a precise, well-organized set of tools for arranging and trimming clips. Moreover, the interface is simple enough for pros and hobbyists alike. FCP definitely takes the lead with its unrivaled processing speeds and simplistic design, although we see DaVinci Resolve making considerable improvements in these areas lately.
Color Correction
Winner: 🏆 DaVinci Resolve. The software began its existence as a color correction tool. Therefore, that feature is its pride and most significant strength and will help you achieve a truly cinematic picture. In particular, DVR is very good at color grading with the Mask tool, which works faster and more accurately than in the other apps.
Audio
Winner: 🏆 Adobe Premiere Pro. Premiere prides itself on its audio engineering tools. On top of that, Adobe offers a professional audio mixing program, Audition, which provides seamless transitioning to and from Premiere.
Real-time
Winner: 🏆 Final Cut Pro. No doubt, it is an efficient, incredibly optimized application with loads of features and plugins. High rendering speed and reduced load time help move the projects along swiftly.
Tools
The race is on, but it's hard to tell the winner!
🏆 FCP has a feature-rich toolset that allows for incredible product manipulation from the get‑go. It also offers expandability with its vibrant plugin ecosystem.
🏆 DaVinci Resolve users can take advantage of Fusion's massive visual effects and motion graphics toolset right from their timeline. Besides, there are plugins for DVR as well to make the workflow even faster.
🏆 Premiere Pro offers many built-in tools and has a large user base, which means there are a lot of tutorials and solutions available online via blogs or videos.
Each program has many tools to offer; you just have to make sure the software's abilities match the vision you have for the video and make a choice based on your needs and priorities. The challenge is yours to face. And may the force be with you.